Isabelle Ljungqvist
Mar 2, 2022 12:46:00 PM


Images also tend to get the attention of algorithms at Google and other key search engines.
The good news is there are sites that give you access to free images you can use to bolster your digital content. These sites provide you with permission to download and use their images. Some, you can use however you want, while others have restrictions.
They may require you to have an account, for instance, to pay a one-time fee or limit the number of images you can get without paying for a subscription. Consider ten websites that offer free images and learn more about how each works.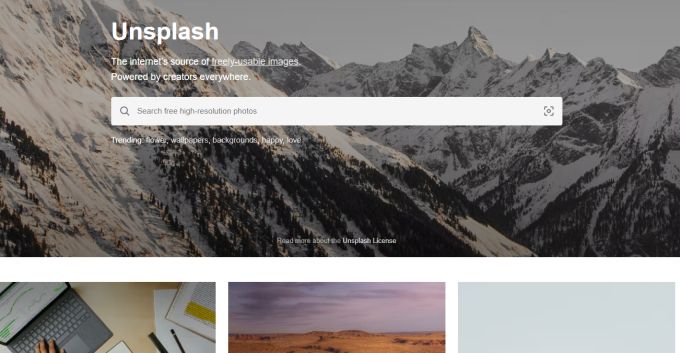 Probably at the top of most people's list is Unsplash. Photographers may post photographs to Unsplash, which are then selected by a team of photo editors. Because of the liberal copyright rules on its photographs, Unsplash has grown to become one of the largest photographic providers on the internet, with its users' photos commonly appearing in publications.
Unsplash has its own license for the images, and they have very few restrictions. You can use the photos free of cost for just about any purpose. You cannot use them to build your own stock photography site. Everything else is fair game as far as Unsplash is concerned.
You cannot sell the images in any way unless you change them significantly. Many artists use photos from this site as inspiration for paintings. This is an excellent example of using the image for money but changing it. Artists make the image their own with their art, so they own the copyright for what they produce, but not for the image itself.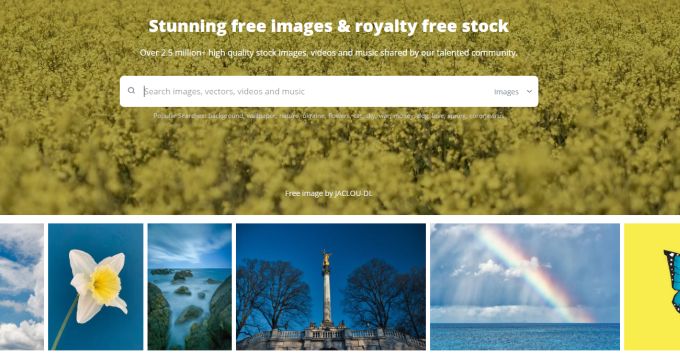 Pizabay works very similarly to Unsplash but with a few more limitations. They also offer more than just photos. You can find copyright-free images, videos, illustrations, and even music.
One difference between Pixabay and Unsplash is they do have images that you must pay for on their site. When you enter a search string, the results you see first are iStock images that you must pay to use. Under the iStock images are free ones that you can use for any purpose. As with UnSplash, you don't have to credit the photographer, but they say it would be nice if you did. Also, like Unsplash, you can not sell the images as your own.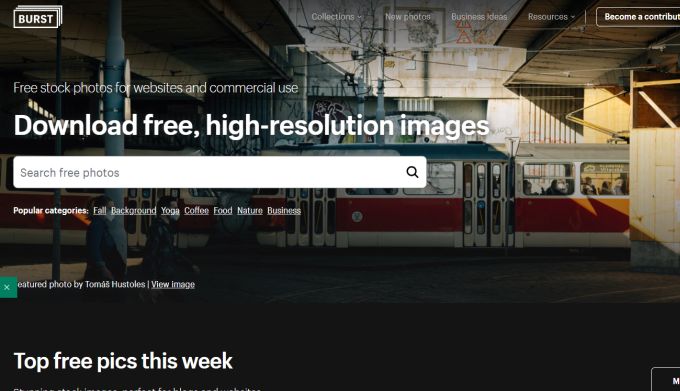 Run by Shopify, Burst provides access to an open-source image library with very few restrictions. They show images both as high and low res. Burst also makes a point of telling you it is okay to alter the pictures if necessary to fit your needs.
Burst gives photographers a personal bio page and a chance to showcase their other work. You will see the name of the photographer in the corner.
In addition to images, Burst has a Trending Business Ideas section. It is geared toward the person that wants to start a business. They offer unique images that fit this theme and provide content about that particular industry's hows and why.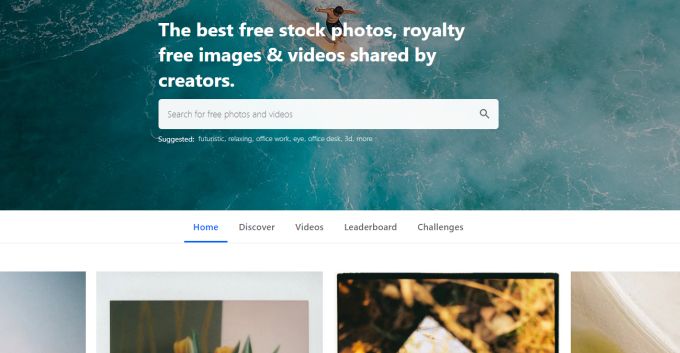 Pexels offers both free stock photos and videos for you to use. They have the same basic rules as most free image sites. You can download and use the images as you see fit. Simply enter a search phrase and see what pops up. If you click on an image, you will see others that are similar.
However, you can not alter the images and sell them as your own. This is a standard theme among free image sites.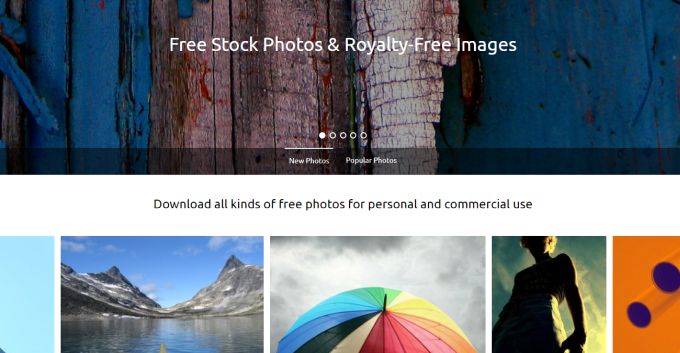 The website is pretty much as no-nonsense as the name. The images are free to use for both personal and commercial projects. They do take their search options a bit further, though.
You can search by category, collection, lightboxes (groupings of similar images), or even camera type at the Free Images website. For example, if you want to see images created with a Sony Cybershot, you can pick cameras off the browse menu and then choose that specific camera.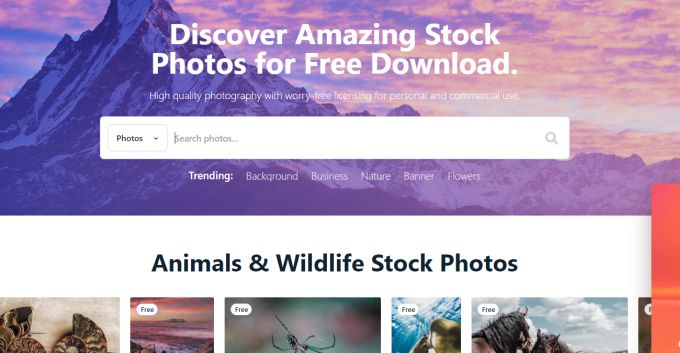 Vecteezy features over a million free stock pictures and a curation staff that personally examines each one uploaded to the site. Their search engine is powerful - you can narrow down the image results by color, orientation, style, the number of people, age of individuals, and other factors.
Vecteezy does require that you provide image credit, though. They also offer a subscription service that gives you access to more images.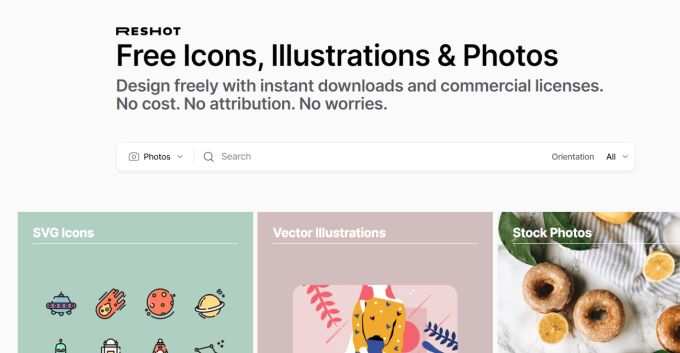 If you search on free image sites enough, you'll start seeing the same pictures over and over. Resot fixes that problem by offering images you won't' find elsewhere. They provide stock images plus SVG and vector illustrations, as well. No attribution is necessary.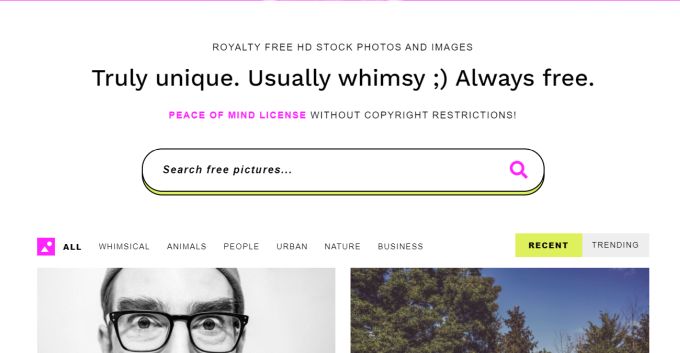 Gratisogpaphy offers free images just like the other sites but has the added distinction of using only one photographer. All images on this site are from Ryan McGuire of Bells Design. Like the other sites, though, there is a solid variety available and no copyright restrictions. You will have to deal with some ads on this site, though.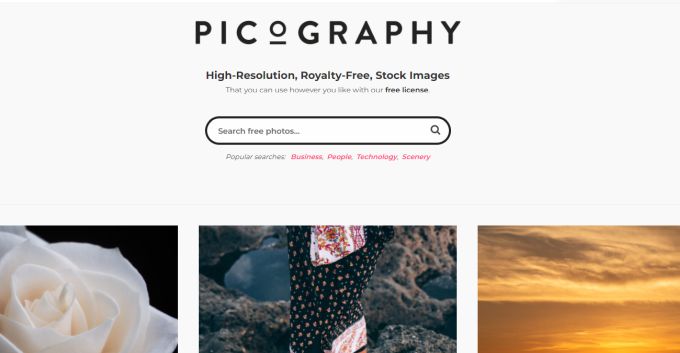 Like Gratisogpaphy, Picogrpahy has a limited number of photographers contributing images to the site. Picography is a collection of gorgeous free stock pictures supplied by Dave Meier and other photographers. All photographs are licensed under the Creative Commons CC0 license.
Creative Commons is a nonprofit that allows for sharing creativity and knowledge without copyright concerns. The rules vary, but on Picography, you are free to use the images for any reason but not sell them.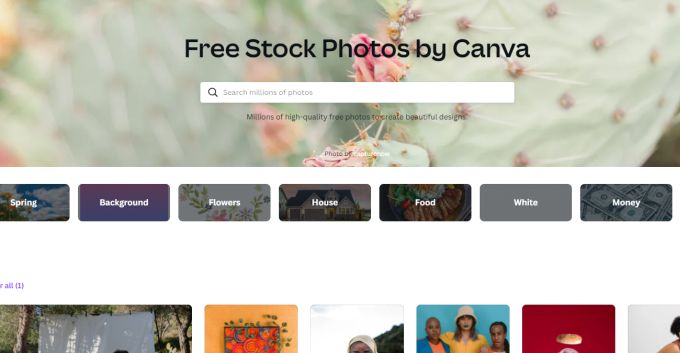 Although Canva offers free images, it is a for-profit design business. You can use the photos on the site by downloading them just like the other platform. You just have the added option of picking an image and customizing it to use for social media, print, or on a website. You can also use the Canva website to make graphs and charts.
If you are looking for ways to build your brand, check out Beatly's services and see what influencers can do for you.