Isabelle Ljungqvist
Apr 4, 2018 2:00:00 AM


One week ago Beatly had the pleasure of welcoming two new colleagues to the team: Johanna Wallstedt and Anna Viggeborn. That means the company is getting a well-needed boost in both the sales and marketing department from two girls with impressive experience and amazing energy! Get to know them better below.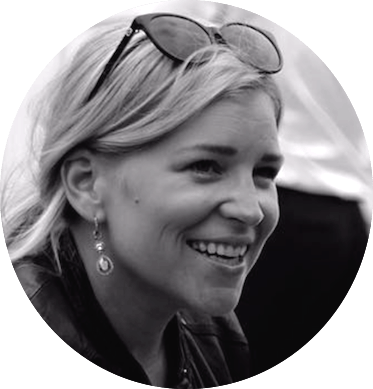 Johanna Dolk Wallstedt
How did you end up at Beatly?
I have been working in the same industry as Beatly for many years, and I have always enjoyed the excitement and I felt drawn to the quick pace. I have had my eyes on Beatly for quite some time and when they contacted me about a position, I knew it was time.
How did you get interested in the company?
It's still a relatively new industry and many companies are offering the same kind of services. Well, everyone except for Beatly. This company provides a great service through a unique product and they are highly competitive in the market space, something I strongly believe in. And it's a combination of my love for the industry and wanting to work in sales that made me feel like Beatly was the perfect fit for me.
Where have you worked in the past?
I come from Perfect Day Media where I was selling sponsored messages in podcasts (Alex Sigge, Fredagspodden, Forni Hamilton, to mention a few), as well as influencer marketing. I worked closely with Nelly.com and we created a drama series called Filter. Before that, I worked in sales, media, and telecom for almost 12 years. I have done everything from selling events to being in charge of educating over 200 sellers.
What will you be doing at Beatly?
Producing magical campaigns and great results for the customers.
To conclude, any last words?
I'm already very inspired by my new colleagues at Beatly, and I'm looking forward to our time together!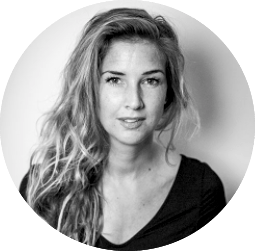 Anna Viggeborn
How did you end up at Beatly? What was it that attracted you to the company?
I was headhunted by Beatly and quickly fell in love with their pleasant and kind demeanor. I was also very impressed with the platform that they built, it's intuitive, user-friendly, and
smart. Additionally, I believe in spreading the interest in influencer marketing since social media is developing so quickly.
Where have you worked before?
After studying economy in Uppsala, I worked in traditional marketing with companies such as Vattenfall and LEGO. I studied digital strategies on Hyper Island in 2014 and have been working as a Digital Consultant with a focus on strategic social media marketing for iProspect. I also developed a Bonnier group startup during the few months before I joined Beatly.
What will you be doing at Beatly?
My role at Beatly will be to look at Beatly's communications strategy as well as managing the company's presence on social media and the content on the site.
To conclude, any last words?
I am looking forward to working with the team at Beatly!
With a new year and new fantastic colleagues, the team at Beatly is more excited than ever before and we can't wait to help our clients achieve their influencer marketing goals in 2018!
Would you like to be a part of our journey? Beatly is looking to hire more talented people so shoot us an email at team@beatly.com!