Viktor Strömberg
Feb 5, 2019 1:00:00 AM


Influencer Marketing is probably something you've heard of hundreds of times by now. You might even be starting to get tired of hearing people talk about it all day. But more importantly - why are people always talking about it?
There must be a reason for it - right?
The digital landscape is becoming far more complex, but yet, more simple. There are so many ways to reach your audience nowadays, but can you sometimes feel like all the money you spend on marketing have less or even no effect at all? Maybe you don't agree with me or maybe you do. If you don't you can stop reading right away. :)
The short version of how it all started:
Influencer Marketing started years ago with PR-agencies approaching and building relationships with influencers and/or celebrities. Then, Facebook and Instagram changed the game completely. Social media was here for to stay and it became much easier for people to follow and share their life with each other. Before this, to become an influencer you needed to have a blog and write thousands of words every day. Now you don't need to be a good writer to become an influencer.
There is a simple reason why everyone is talking about Influencer Marketing - it works!
To succeed you need to see it as a marathon, not a sprint. Short investments only lead to short results. The power of social influencers is huge. Just take a look at the growth of GoPro, NA-KD, Ideal of Sweden or Zalando. Influencer Marketing is the growth engine of all these companies and they are doing it in a massive scale.
Look at NA-KD:s growth for example; they went from 15,2 MSEK in 2015 to 419,2 MSEKin 2017 and Influencer Marketing is in the core of their marketing strategy. NA-KD has +1,8M followers on Instagram and 179 464 posts on #nakdfashion. I see a clear pattern between these numbers. Do you?
Influencer Marketing in 2019 is all about scale and data
With thousands of influencers/content creators on the market and people chasing after followers, buying followers and likes, it's more important than ever to analyse influencer's audience and measure every collaboration to understand what works. To succeed in doing this, you need to have a clear vision with what you want to use Influencer Marketing for. Therefore, be sure to set clear KPI's on every campaign.
Below is an example of what an influencer's audience type can look like: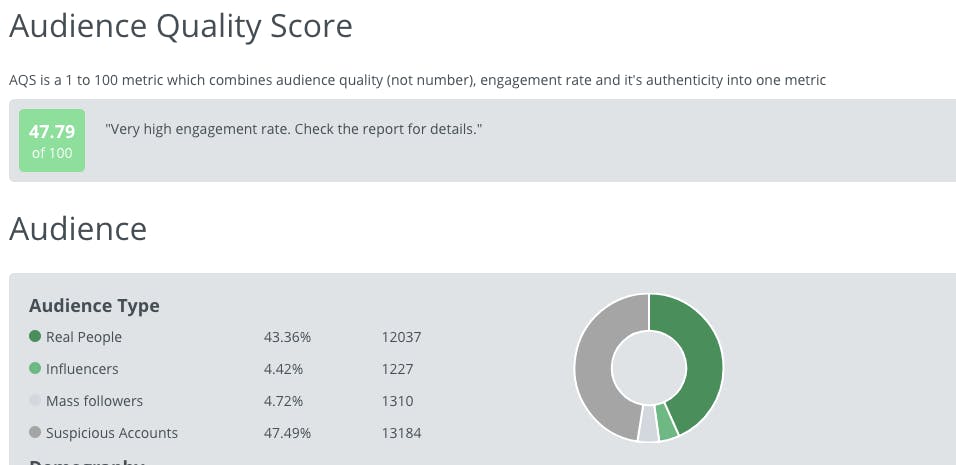 This is a common problem and it's impossible to see without asking the influencer for a screenshot of his/her's demographics.
What the followers interests are: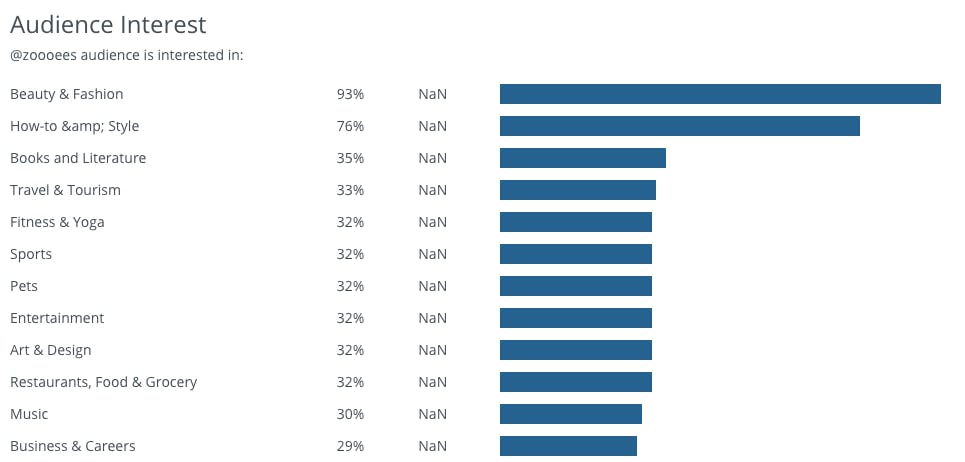 I hope I have given you some idéas to improve your Influencer Marketing and even more importantly, don't be afraid to ask the influencers you are considering for your campaign for data on their demographics.
Lastly, I hope that you enjoyed reading this. Be sure to share your thoughts with a comment below or shoot us an email at team@beatly.com if you have questions on the above!
Header by Spencer Selover from Pexels