Anna Viggeborn
This month we're getting to know Felicia Aveklew! Felicia used to run a blog but has lately decided to move over to Instagram and YouTube, especially after she made a deal with the Swedish TV network ENT. Felicia's main focus is makeup which makes Instagram and YouTube perfect for her. We took the opportunity to sit down and ask her a few questions.
YouTube: 82,639 Subscribers
Instagram: 129,000 Subscribers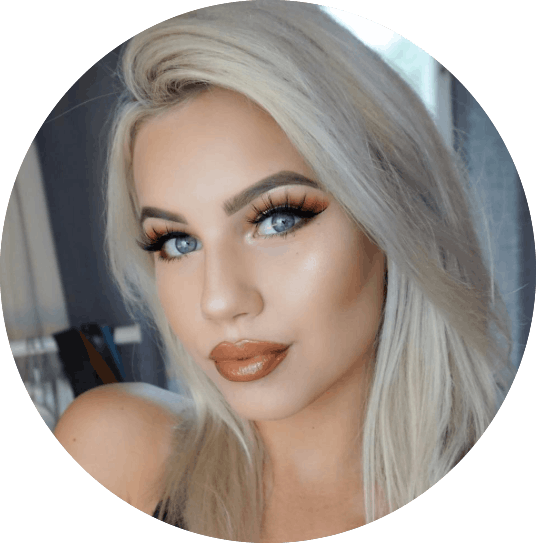 What is the main reason you started using social media?
The main reason why I started with Instagram was that everyone I knew was using it. I was just following the trend and never thought it was going to be a job. I got started with YouTube because I have a passion for videos and editing, which had me thinking it would be fun to run my own channel!
What defines a fun collaboration? What type of projects does your target group prefer?
I love working on projects where I get to be creative with my content and editing. My target group stretches from 13 to 20 but most of the brands I work for are looking to reach users between 18 to 24. However, I seem to mostly engage the 12 and 13-year-olds haha.
The perfect collaboration is a makeup tutorial with a lot of syncing between clips and music that I get to decide on. I like to work based on my own ideas.
Can you provide any tips to influencers about what they should think of when they want to start working for companies?
You need a niche and something that reflects your personality and hobbies. It's easy to see when a person is comfortable with what they're doing in a video. I also suggest that you send companies statistics based on your target group, information about age, etc. since they will ask for it.
What are the biggest mistakes companies that want to work with you make?
My pet peeve is companies that try to whitewash things. For example, brands that claim my prices are too high and that their budget isn't big enough. That just makes me feel like my job isn't good enough like the company doesn't respect all the hard work I put into the projects. I also hate brands that ask me to not mention that the collaboration is paid content. I mean, what do they think? That's against the law.
Where do you find your inspiration? What influencers do you look up to?
I get a lot of my inspiration from American YouTubers because they tend to focus a lot on
editing. It doesn't even matter what's in the video - if it's well-edited I will watch the WHOLE thing!
What's a typical day look like for you?
I wake up, put my makeup on, go to school, come home, film, edit, and sleep. It's not very glamorous I might also pick up some packages, and I always have a lot of emails to respond to.
Lastly, do you have any plans for the summer?
Oh yes! Most important is Bråvall, and a lot of work of course… But I also have another festival planned for this summer (Weekend Festival) and after that a 12-week makeup class!
We would like to thank Felicia for a fantastic interview and also recommend that you check out her YouTube channel!