Denise Mehta
Do you feel like new social media platforms pop up every day? Did you just get a grip on expressions like "selfies" and "hashtag" but aren't sure what "stories" and "lenses" are? Well, you're not alone. The social media market develops at an exceptional rate, and even though it can feel daunting we do recommend that you take the time to learn more about Snapchat. In order to help you out, we'll give you a quick guide to what Snapchat is, who uses the platform, and how you and your company can use Snapchat to grow!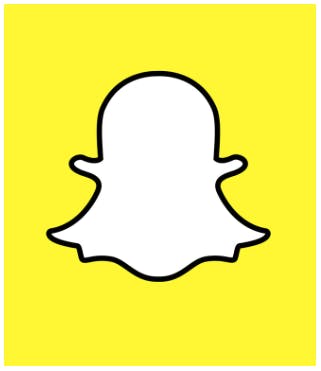 So, What Is Snapchat?
Snapchat is currently one of the fastest growing social media platforms, especially among younger generations. The idea behind the platform is that users share non-permanent imagery that lasts no longer than 1-10 seconds, the creator chooses the time, for whoever sees it. The images are not saved on any user's devices or Snapchat's servers, and that is what sets Snapchat apart from other social media. Snapchat never saves or claims the rights to any of the published content.
Both Instagram and Facebook have been heavily criticized for not respecting the right of their users and in many ways, their platforms are aimed at controlling people's lives. Snapchat, however, is different.
– "Snapchat isn't about capturing the traditional Kodak moment. It's about communicating with the full range of human emotion — not just what appears to be pretty or perfect.''
Who Uses Snapchat and How Do You Use Snapchat?
According to a recent report from IIS called Swedes and The Internet 2015, 21% of internet users in the country are on Snapchat. That might seem low but it all depends on the target group. Among people aged 12-25, the social media platform is growing at record speeds. Today, 70% of that target group is using Snapchat which is almost as many as those using Instagram. Females are the biggest user group of all, and if you look at users between 16-25, Snapchat is the third biggest social media after Facebook and Instagram.
Snapchat can also be used to send messages to friends and many use the platform to follow celebrities, brands, and other sources of inspiration.
How Should Companies Use Snapchat?
Based on the numbers we mentioned above, Snapchat is perfect for companies marketing to younger users. If your target group is not on Snapchat today, chances are that they will be tomorrow. Don't forget that Snapchat is a global phenomenon that will keep growing.
To reach your target group directly, you need to be one step ahead of your competition. You need to use social media to build relationships and communicate with your existing and future customers.
Snapchat provides an alternative way of creating a personal brand, and by using the right influencers, your company can reach your specific target group instantly. Also, don't forget that you want to use the social media the same way your customers do. That means you shouldn't only sell products but you should also create excellent content. Try to share content that invokes a feeling or educates your consumers.