Anna Viggeborn
Apr 11, 2018 2:00:00 AM


There is no longer any doubt that social media has become an important influence in our daily lives. Even if you don't have an account with one of the leading platforms, chances are you watch videos on YouTube or use Whatsapp to message your family or friends abroad.
More than just being a platform to connect with people, social media is now the most important marketing channel available, and there is really no better way to stay updated with the latest news. For better or worse, even the President of the United States is on Twitter.
However, we have now gotten to a point where there are so many social media networks to choose from that it can be hard to decide which one to use, especially if you have a brand you're trying to grow. In order to try and tackle this issue, we have listed the top 4 social media platforms right now based on statistics from The Statistics Portal.
So without further ado, here are the top 4 social media platforms to take advantage of in 2018.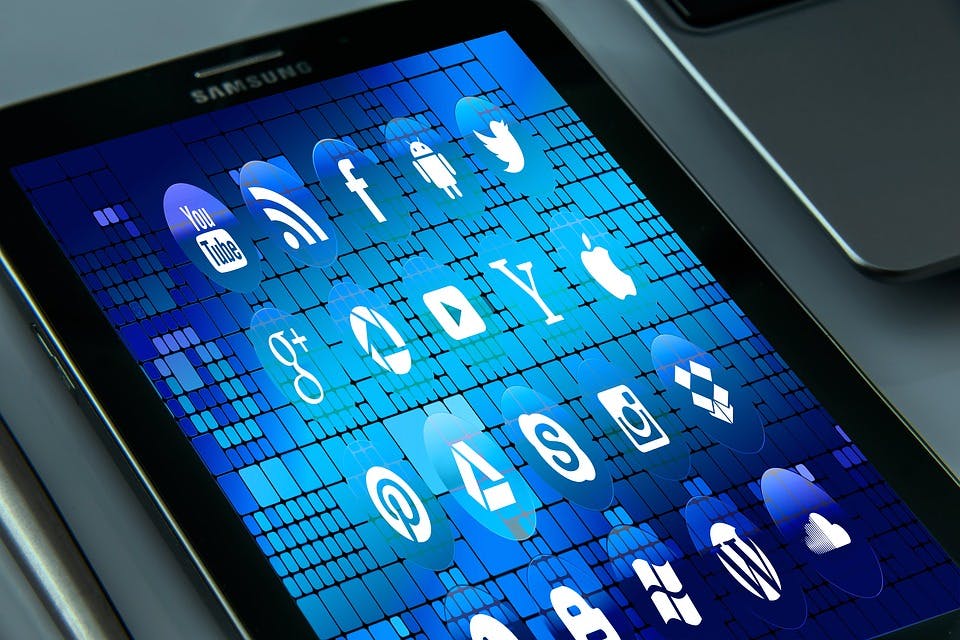 Which Are The Most Important Social Media Platforms?
1. Instagram
The platform has taken the world by storm, and it is by far the most important social media to take advantage of in 2018. This is especially true if you're looking to use influencer marketing to grow your company and sell products and services. As of this year, Instagram has 800 million active users combined with the highest level of engagement of any social media. Additionally, Instagram has dominated the story and live video formats since launching their story feature in 2016, even beating Snapchat at their own game as quickly as in one year. Based on these facts alone, there is no doubt that Instagram is the most important social media platform on the market.
2. Facebook
Facebook comes in at second place on this list, and this is based on the total amount of users which means it has the largest potential reach. In early 2018, Facebook had a total of 2.1 billion active users, and they are expected to pass the 3 billion mark before 2020. What makes this even more impressive is that Facebook de facto owns or operates several of the 10 largest social media platforms right now. If you combine the Facebook empire (Whatsapp, Messenger, and Instagram), the total amount of followers is well over 5 billion. Now, those are not necessarily unique users but it provides a good overview of Facebook's share influence on the social media market today. If you're one of the few people that don't have a Facebook account, we suggest you start one today and get one for your company while you're at it.
3. Snapchat
Number three on our list is Snapchat. Compared to the other platforms on this list, Snapchat is still quite small with "only" 255 million users. However, based on yearly growth Snapchat clearly leads. Considering that most experts agree that Snapchat will continue to grow at the same rate, we can count on it sticking around. In addition, Snapchat has quickly become an important channel for influencer marketing and companies are quickly joining the hype around the unique format that lets companies bond with consumers on a personal level.
4. Youtube
The last social media on this list is actually more than just a social media. We are of course talking about YouTube. The leading social media and search engine platform that sees 300 hours of video uploaded every minute and has 30 million visitors watching close to 5 billion videos every day deserves a spot on every top social media list. On top of the huge amount of continuous content and repeated visitors, YouTube has become a platform where influencers thrive. Right now there is really no one that can compete with YouTube when it comes to content in regular video format.
After going through all the statistics regarding social media usage in 2018, it is evident that Instagram is the single leading platform. Instagram provides a format that's perfect for companies wanting to work with social media influencers and the platform has the best engagement by far. On top of all that, the Instagram user base is closing in on the magical 1 billion mark which means the potential of finding consumers and followers is incredible.
Our point is that if you could only use one social media in 2018, Instagram is your best pick, and if you want to try other channels you can test one of the other options from our list.
If you have any questions or want help with optimizing your social media presence using influencers, feel free to contact us at team@beatly.com. We have years of experience in the industry and can provide you with the help you need to reach new and targeted audiences.
Header by Lisa Fotios from Pexels